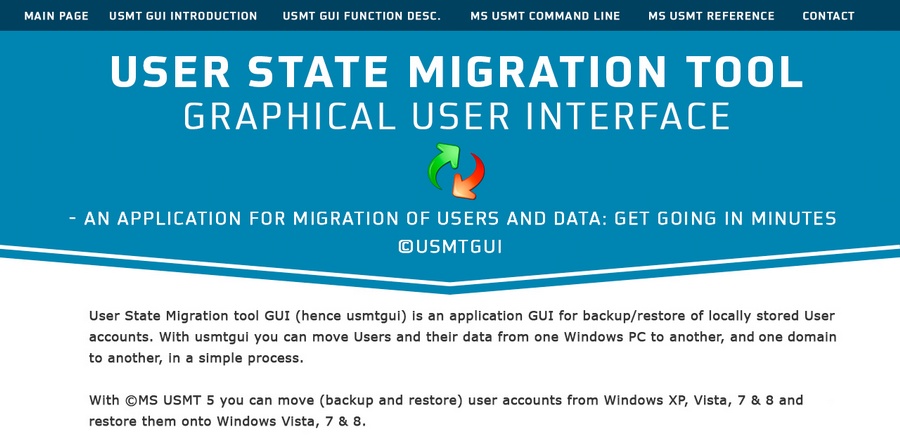 User State Migration tool GUI (hence usmtgui) is an application GUI for backup/restore of locally stored User accounts.
With usmtgui you can move Users and their data from one Windows PC to another, and one domain to another, in a simple process.

With İMS USMT 5 you can move (backup and restore) user accounts from Windows XP, Vista, 7 & 8 and restore them onto Windows Vista, 7 & 8.

(By using my GUI for USMT it just becomes easy! :-)


Windows XP, Vista Windows 7, Windows 8, copy user, move user, backup user Data migration, Domaun migration, Data transfer, Easy Transfer, Files and settings transfer, GUI Wrapper, USMT, Pc Upgrade, Vista, XP, Upgrade, Downgrade, User State Migration Tool
.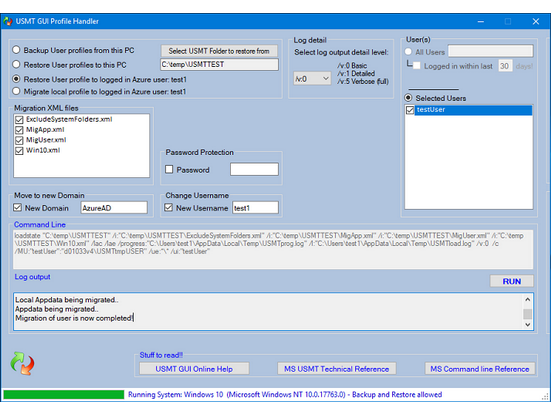 INFO ON DATA RECOVERY
.MIG files are in a MS proprietary format that no standard programs can view. If you are just out to find a program to view and extract files from .MIG stores please check out Mike Morawski's Migviewer
here
!